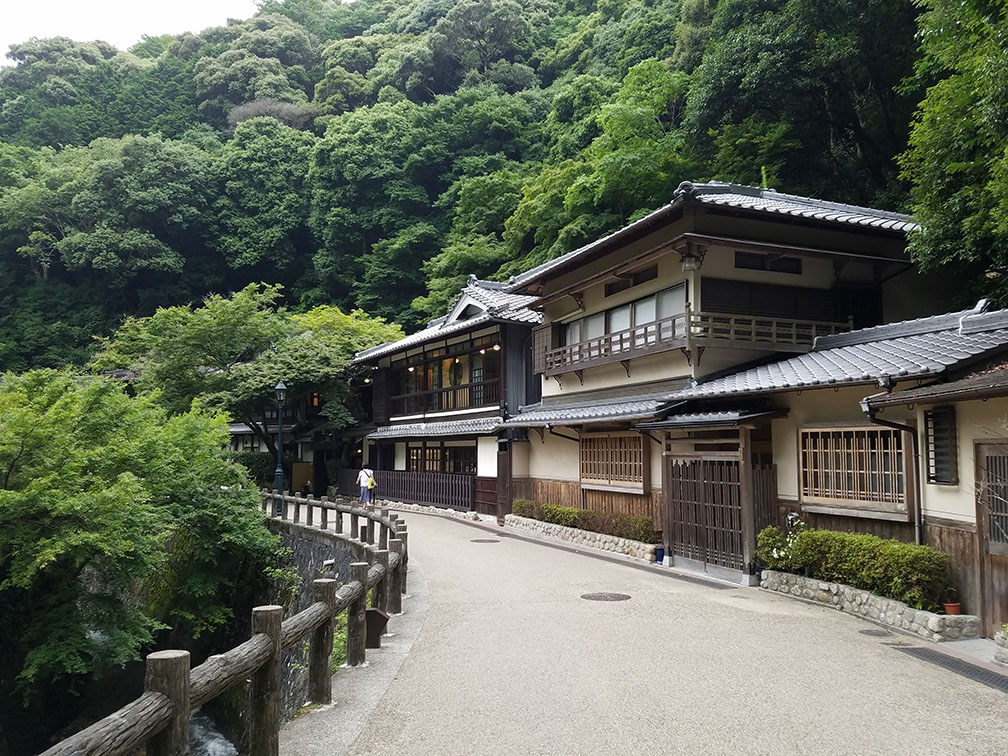 This is a nice short trip just outside Kobe. There is a nice park along a stream and a waterfall. It might get crowded during the autumn and spring when the leaves and flowers are at their best.
Take the Hankyu to Juso and change for the Hankyu Takarazuka Line. Get off at Ishibashi and change for the Minoh Line. Get off at the last stop, just about three or four from Ishibashi. From the station walk straight ahead bearing left. There are maps and km markers. Just follow the stream uphill to the falls. You can walk back down on the other side of the river; the trail will take you to the same place at the bottom.
There are supposed to be monkeys there but all I saw were droppings.
Class 2
++